African 1
African 2
African 3
African 4
African 5
African 6
African 7
African 8
Asian 1
Asian 2
Asian 3
Asian 4
Asian 5
Asian 6
Madagascar
American 1
American 2
American 3
American 4
American 5
American 6
American 7
American 8
S. American
S.American2
Australia
Europe







Asian Animals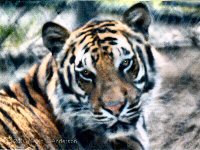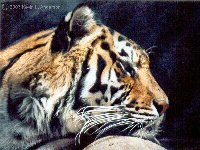 Bengal Tiger Bengal Tiger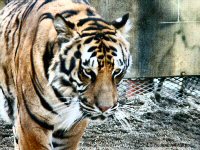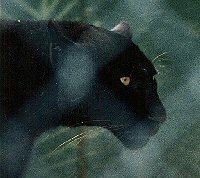 Bengal Tiger Asian leopard (black)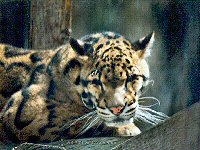 Clouded Leopard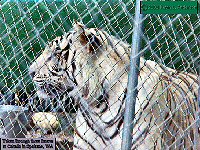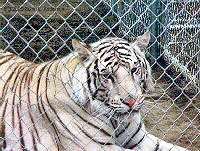 All of the pictures above were taken at Cat Tales in Mead, WA.
The White tigers, are now extinct in the wild, according to the staff.
I could not get a picture of them or the ligress (below) away
from the fence, so I could not focus the fence out of the pictures.
Below are pictures of Cat Tales' Ligress.
The father was a lion and the mother a tiger.
She looks like a striped lioness, retaining the lions tufted tail.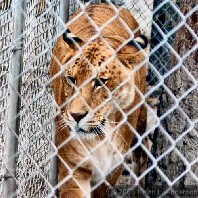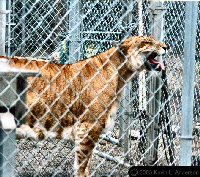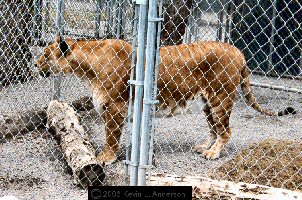 Learn more about Cat Tales at http://www.cattales.org/